Sidebar
Winter Campaign 2020: Round 4!
Ladies and gentlemen, it's Round 4!
The Events of Round 3
Round 3 had a few dramatic turns, but The Firm are still "firmly" (groan!) in the lead.

This time, Smugglers Bay was fully searched, and is now held by everyones love-to-hate gangsters, The Firm! There they found a supply of Trip Wire, which might come in useful in beating their enemies to the punch in Round 4.
However, the Artefacters managed to fully search and eliminate Mangrove Island from the list of possibilities, and there discovered Infra-Red Goggles, which will help them in their search for the P.O.T.C.H device.
Interestingly, the Artefacters also returned to Carnivore Cove, and are now in joint lead on that island, granting them some Loyal Beasts as well.
The Militia still hold Pihrana Point, and we now know the treasure MUST be on Island 6, the mysterious Smokestack Island. There has been little searching there, but The Bondsmen, Militia and (of course) Firm all have a foothold there already, increasing their chances of uncovering the device.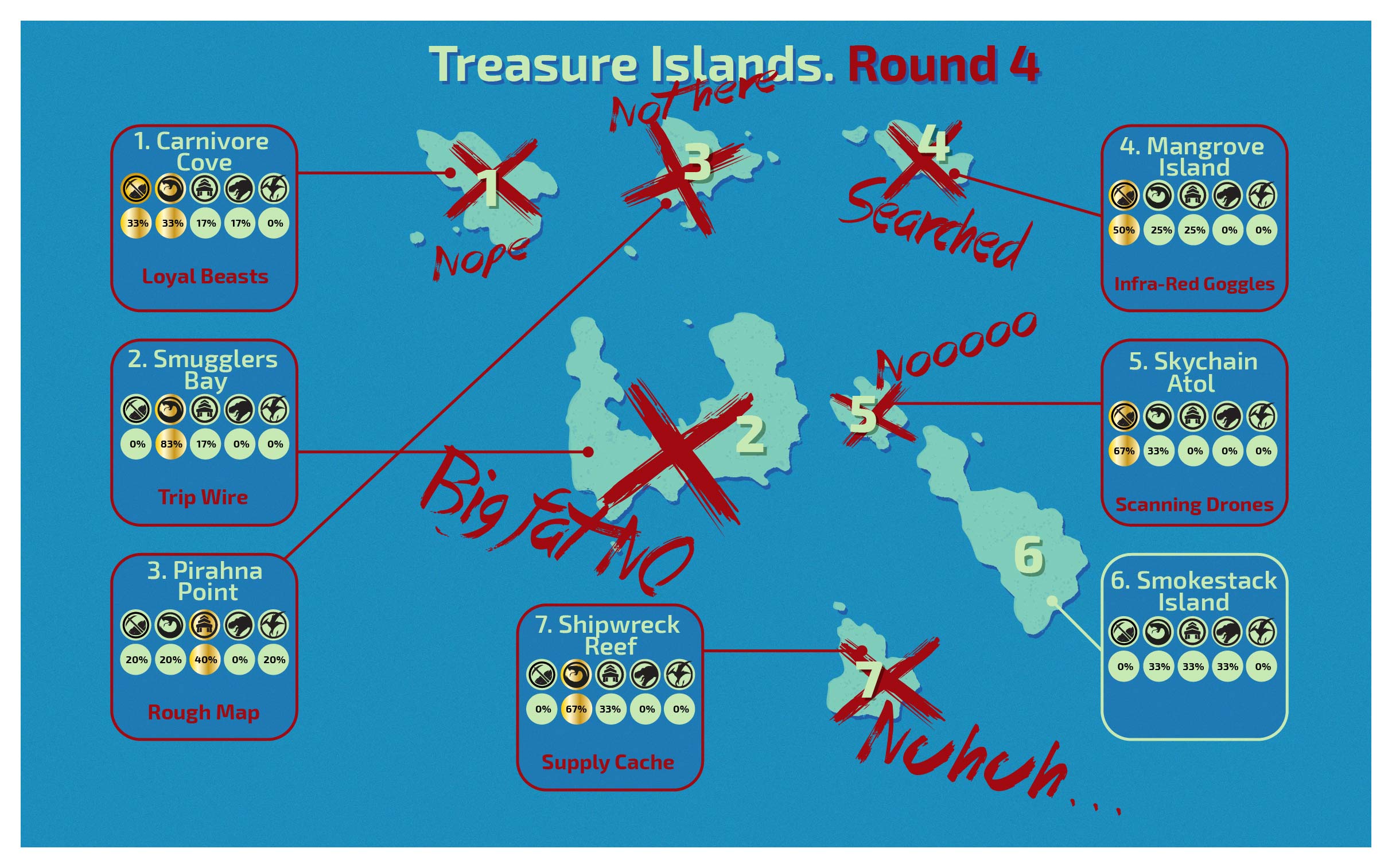 And here, the Boons Table: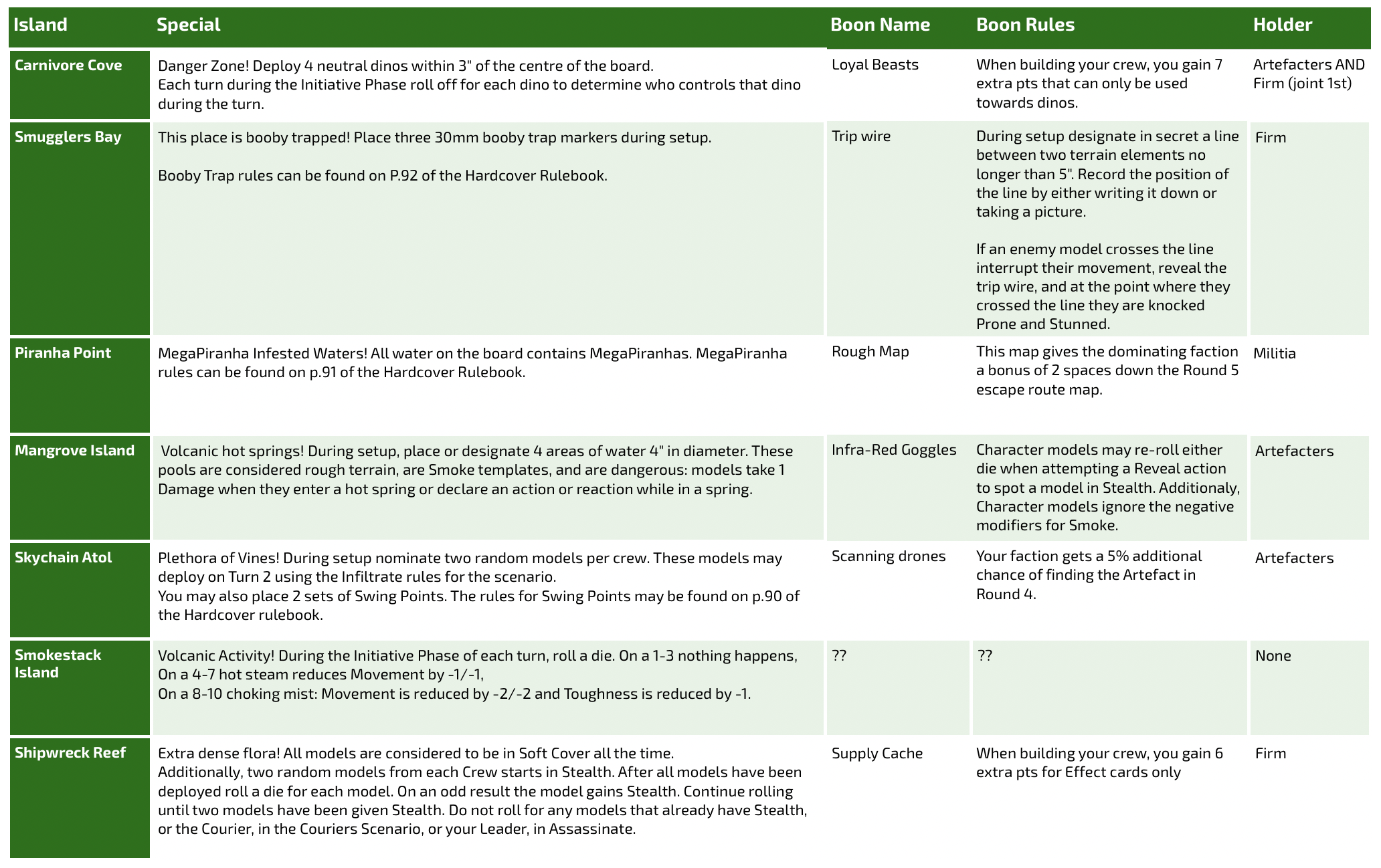 Round 4 Commences!
Now Round 4 begins, where every faction will converge on Smokestack Island, to search for the P.O.T.C.H. device. The win/Loss record of this round in particular, but additionally weighted by the results of previous rounds on , will determine who successfully uncovers the treasure, and tries to escape with it (in round 5!).
While The Firm have the advantage in Boons, the Artefacters are looking quite strong. However, The Firm, Bondsmen and Militia all have an advantage, having won a third each of the games already fought there.
Round 4 will run till the 16th of February.
What if you've missed previous rounds?
Short answer? Don't worry about it! You can still play. You're not allowed to submit results for previous rounds any more, and the campaign is now closed to new players, but you don't have to play every round in order to contribute.
This round we will be playing Scavenger Hunt, as every faction tries to find the treasure, but prevent their enemies from doing so!

Submit your results for Round 4 HERE